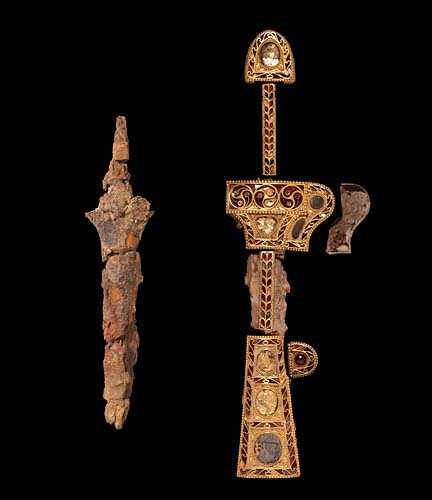 Iron Dagger and Gold Scabbard


Silla Kingdom, 5th-6th century AD
Gyeongju, Korea

These items were excavated from Gyerim-ro Tomb #14 in Gyeongju. The dagger hilt and scabbard are decorated with garnets and inlaid glass. Stylistic analysis has shown this is a prestige object that was imported from the Black Sea region of Central Asia. Based on the layout and other contents of the tomb, its owner was a Korean aristocrat of true bone rank or higher.